DELUXE ALM FEELING
Here, in a massive 80m², you will experience the flair of the Alm Suite! The heart of the suite is the tiled stove, which gives cosy evenings a special atmosphere. It's up to you to decide whether you want to take a bath in the tub or watch a film in the cinema bed - because here, too, it's up to you. Find your own rhythm. Equipped with an infrared sauna, open-plan bathroom with shower, free-standing bath and separate sleeping area, no wishes remain unfulfilled here.
Room quipment
Bedroom with king-size bed
tiled stove
freestanding bathtub in the room
private infrared sauna
walk-in closet
fireplace with cozy sitting area
home cinema with daybed
panoramic window with permanent natural cinema
Fountain with Grander water
Minibar
Tea & coffee bar
Panorama balcony with seating
Hairdryer
Towels
Cosmetics
Bathrobe & Slippers
Timeless, natural & cozy
Our rooms are a play of nature. Look out at the Steinberge and alpine meadows and hear the cowbells ringing distantly. At 6:30 a.m. dense fog passes by and a few hours later you are woken by rays of sunshine. It is an otherworldly experience. Our rooms are made completely of local wood and are free of glue or nails. A pure natural feeling! In all our rooms and suites there are homemade herbal products for you.
All room rates include the extensive sports program (yoga, fitness and hiking) and the use of the wellness area. The organic breakfast buffet, the healthy afternoon snack and the evening menu depend on your chosen rate and all extra consumption such as spa treatments and drinks are seperate.
Discover the suite Alm Suite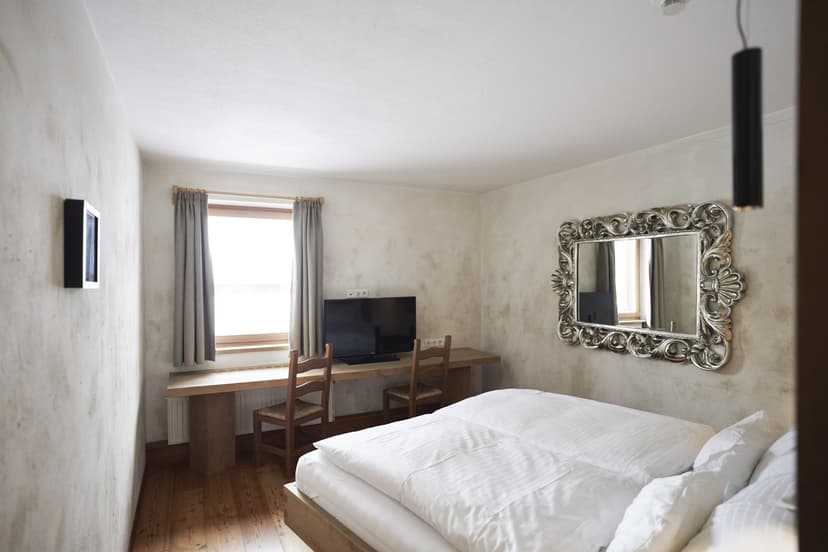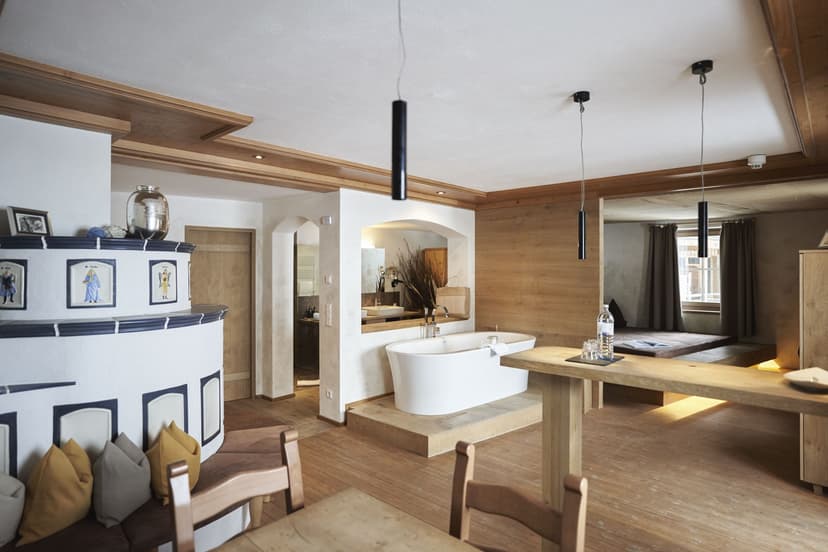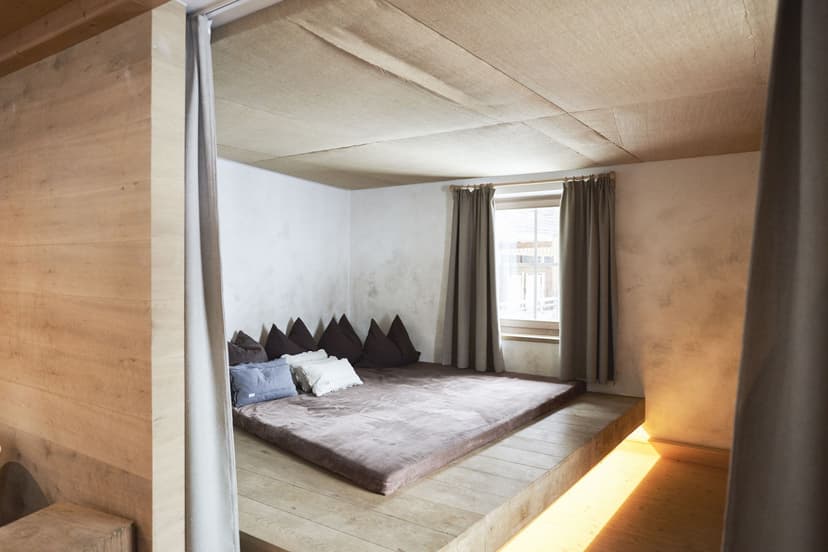 FAQs about the rooms
All rooms are equipped as follows:
King-size double bed, not separatable, with two H3 mattresses
Seating options
TV
Spacious closet
Work desk
Bathroom with shower or bathtub
Including all bathroom necessities
Balcony or terrace including loungers and outdoor seating area