SECRETS KEPT SAFE
In the Secret Forest Suite you'll float in a swiss pine bed with a forest view and can let your thoughts wander. The boundary between inside and outside is blurred, it only exists through a panoramic window. From the window of the private sauna, located right on the balcony, you can watch the spectacle of nature. Essential oils are available for special infusions, as well as a herbal bath, for the freestanding tub. The centre of the suite is a crackling fireplace which you can watch for hours. This is where worlds merge, experience limitless private luxury.
Room quipment
Moonwood room
Private sauna on the balcony
Hanging king-size bed
Bathroom with shower and panorama bathtub
separate toilet
walk-in closet
fireplace with comfortable sitting area
flat screen TV
200 inch panoramic window with permanent nature cinema
fountain with Grander water
Minibar
Tea & coffee bar
Panorama balcony with seating
Hairdryer
Towels
Cosmetics
Bathrobe & Slippers
Timeless, natural & cozy
Our rooms are a play of nature. Look out at the Steinberge and alpine meadows and hear the cowbells ringing distantly. At 6:30 a.m. dense fog passes by and a few hours later you are woken by rays of sunshine. It is an otherworldly experience. Our rooms are made completely of local wood and are free of glue or nails. A pure natural feeling! In all our rooms and suites there are homemade herbal products for you.
All room rates include the extensive sports program (yoga, fitness and hiking) and the use of the wellness area. The organic breakfast buffet, the healthy afternoon snack and the evening menu depend on your chosen rate and all extra consumption such as spa treatments and drinks are seperate.
Discover the suite Secret Forest Suite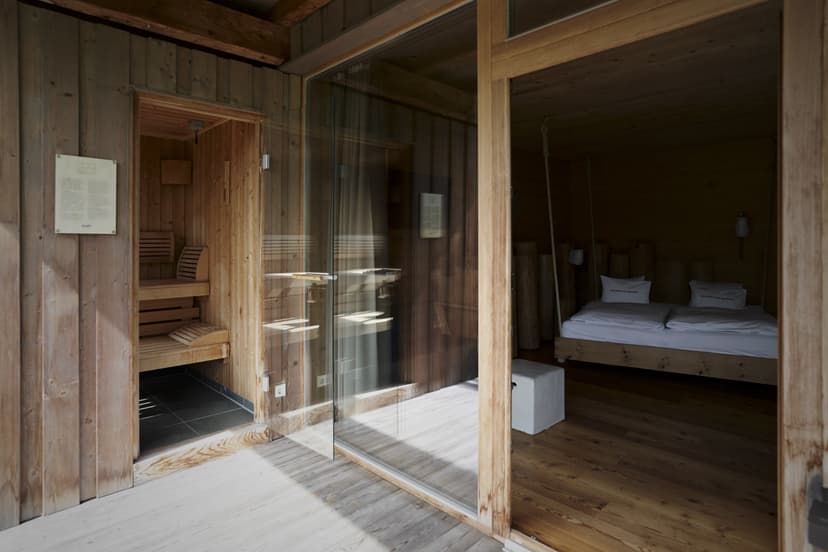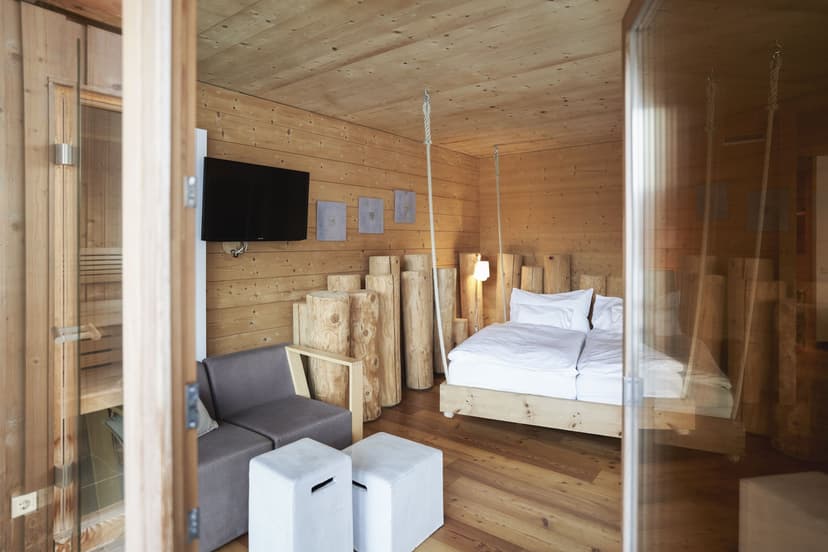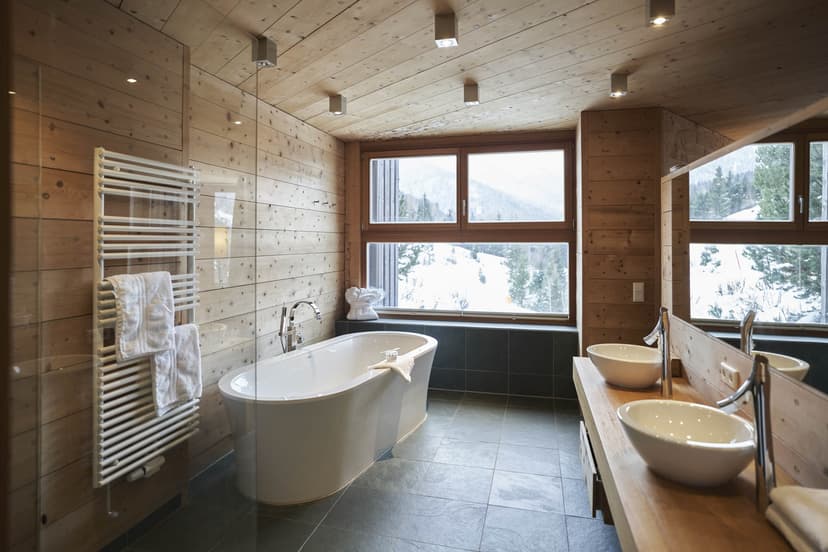 Frequently Asked Questions
It is always best to book on our website. It is not only the best price, but also the most advantages and easiest communication.